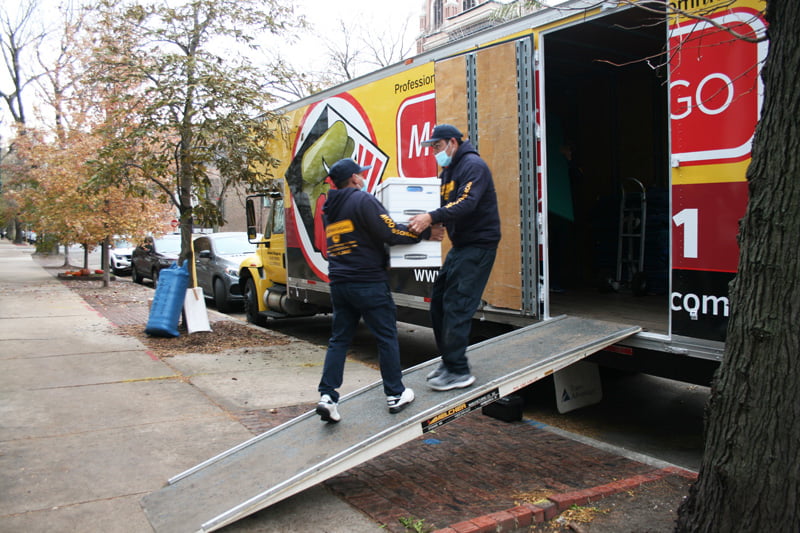 Relocating to Lincolnwood
Lincolnwood is a suburb of Chicago with a population of around 13,000 and a median income of $92K. Lincolnwood, in Cook County, is one of the best places for families to live in Illinois and offers residents a dense suburban environment, amazing schools, outdoor activities, and cultural diversity. Set yourself up for success in Lincolnwood by making informed choices before you move. The easiest is choosing Moovers Chicago as your Lincolnwood movers.
Real Estate in Lincolnwood
The median home value is $399K with around 80% of residents owning their home; median property tax is $2,800. For those few who rent, the median rent is $2,400 / month (compared to the national average of $1,163).
Getting Around in Lincolnwood
Most suburbs can be very car dependent, yet Lincolnwood is highly walkable. With a Walk score of 75 (out of 100) most daily errands can done on foot. At a Bike score of 59, Lincolnwood has some infrastructure (bike lanes and trails, hills, road connectivity, etc.) for cyclists.
Lincolnwood is currently served by two Pace bus routes that link Lincolnwood to the Chicago (Route 210 and Route 290). The village also is connected to Chicago on the east side by the Devon-Kedzie stop which is serviced by CTA 82 bus route. Just west of Lincolnwood is the Edgebrook Metra Station (light rail) along the Milwaukee District / North (MDN) Line.
Things to do in Lincolnwood
The Parks and Recreation Department encompasses approximately 1,728 acres. Included in the Village boundaries are 13 parks and two multi-use recreational paths. The crown jewels of the park system are the two community parks. Features of these parks include playgrounds, shade structures, trail and path systems, and multiple sports courts and fields. Smaller, neighborhood parks serve as community gathering areas and typically include play structures, swings, picnic areas and seating.
Founded in 1990 by Music Director Philip Simmons, the Lincolnwood Chamber Orchestra became part of American Music Festivals in 2002. One of Chicago's leading professional ensembles, it was named Chamber Ensemble of the Year in 2000 by the Illinois Council of Orchestras. Flexible in composition and instrumentation, the LCO easily collaborates with a wide variety of programs and special events.
Nearest Neighborhoods
About Moovers Chicago
Moovers Chicago is a family-owned, professional moving company based in Chicago. We offer a range of services, including residential, commercial moving and storage services. We also have packing and unpacking services to further ease the burden of moving. No matter the size of the job, our first priority is to make your move as stress-free as possible.