Seven Ways That Moovers Chicago Can Make Your Lincolnwood Home Move Easier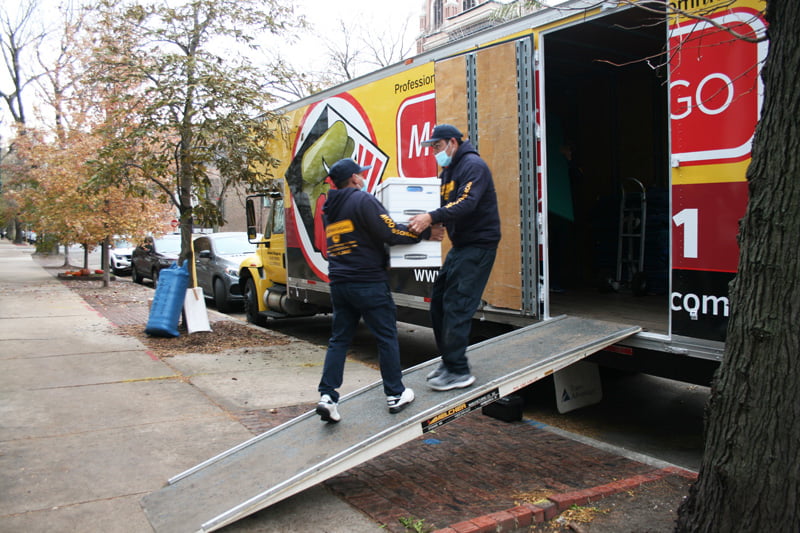 If you have just secured your new place in Lincolnwood, and have now started thinking back to all the stress and work you had during your last home move, naturally you will be looking for ways to make that next move easier. This is where Moovers Chicago can come in, as we are highly experienced professional home movers that have helped so many people to move across the greater Chicago area. By having us on your side, we can take some of the work and pressure of moving home from you, so you can focus on getting everything else in place for your new home. Moovers Chicago is the premier movers in Lincolnwood.
Take Care Of The Heavy Lifting On Moving Day

This is probably the biggest reason that most people will want to have a moving company on their side during a home move. Carrying many boxes and moving heavy items on to a truck and then into the new property can be exhausting, and it can make your memories of unpacking in your new home less than pleasant.

Peace Of Mind From A Well Established Company

We have been in business in Chicago for many years helping both residential and business customers, and have developed a strong reputation for an excellent home move service from start to finish. You can see a wealth of reviews from our customers on review sites online, or on the Better Business Bureau site where we are fully accredited and licensed by local government.

Great Advice And Customer Service From Our Team

Everyone at Moovers Chicago cares about making sure you're happy with your home move, and our team are always happy to answer questions where they can. Our office team can also help with arranging any additional services or discuss specific requirements where necessary.

Additional Services To Help With The Move

While carrying the bulk of the work on moving day is one way we can help, there are others too, including the special packaging we can offer such as wardrobe boxes for your clothes, and TV boxes also. If you are short on time, we have staff that can disassemble large furniture items, or even give them protective wrapping on the day before the move.

Free Rescheduling If Needed

Ideally, we hope your home move to Lincolnwood is a smooth one and you don't need to use this service, but we also know things can change. If you need to reschedule the move to your new home, let us know with at least 72 hours notice and we can do this for free.

Storage Services

Moovers Chicago now has storage services, and if you can't quite get the moving dates from leaving your current home and arriving at the new place to match up, we can offer short-term storage.

Efficient And Safe Movement Of Bulky Furniture

What you don't want to see when you arrive in your new home is scratches and scuffs on paintwork or on your furniture itself. By choosing Moovers Chicago our team of movers are fully trained on moving items without this happening to your new Lincolnwood home, so you know your bulky items are in good hands too.